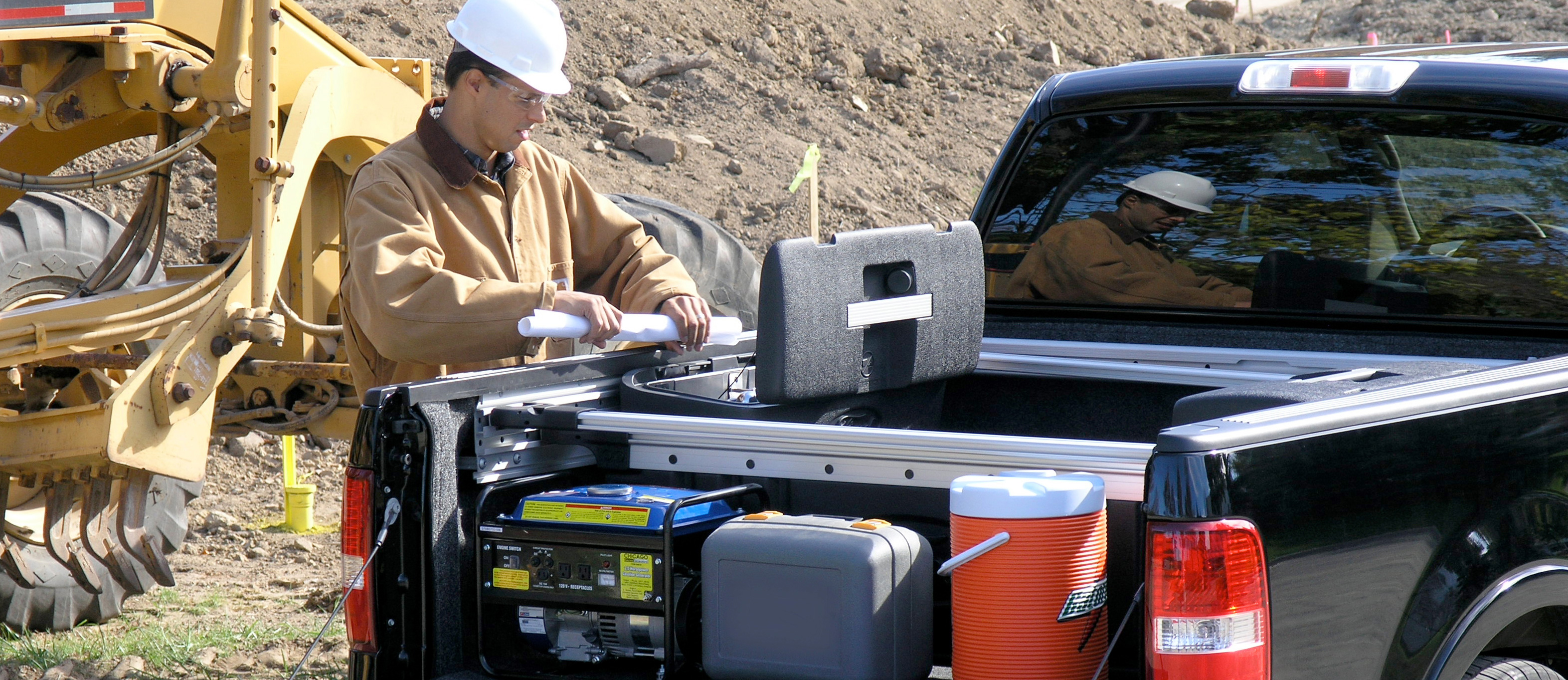 Exterior
The JAC Bed Track Cargo Management System is the perfect way for customers to get the most from their pickup's capabilities.
It combines the strength, speed, and intelligence you're looking for in a fully integrated, easy-to-configure, JAC-Tough system.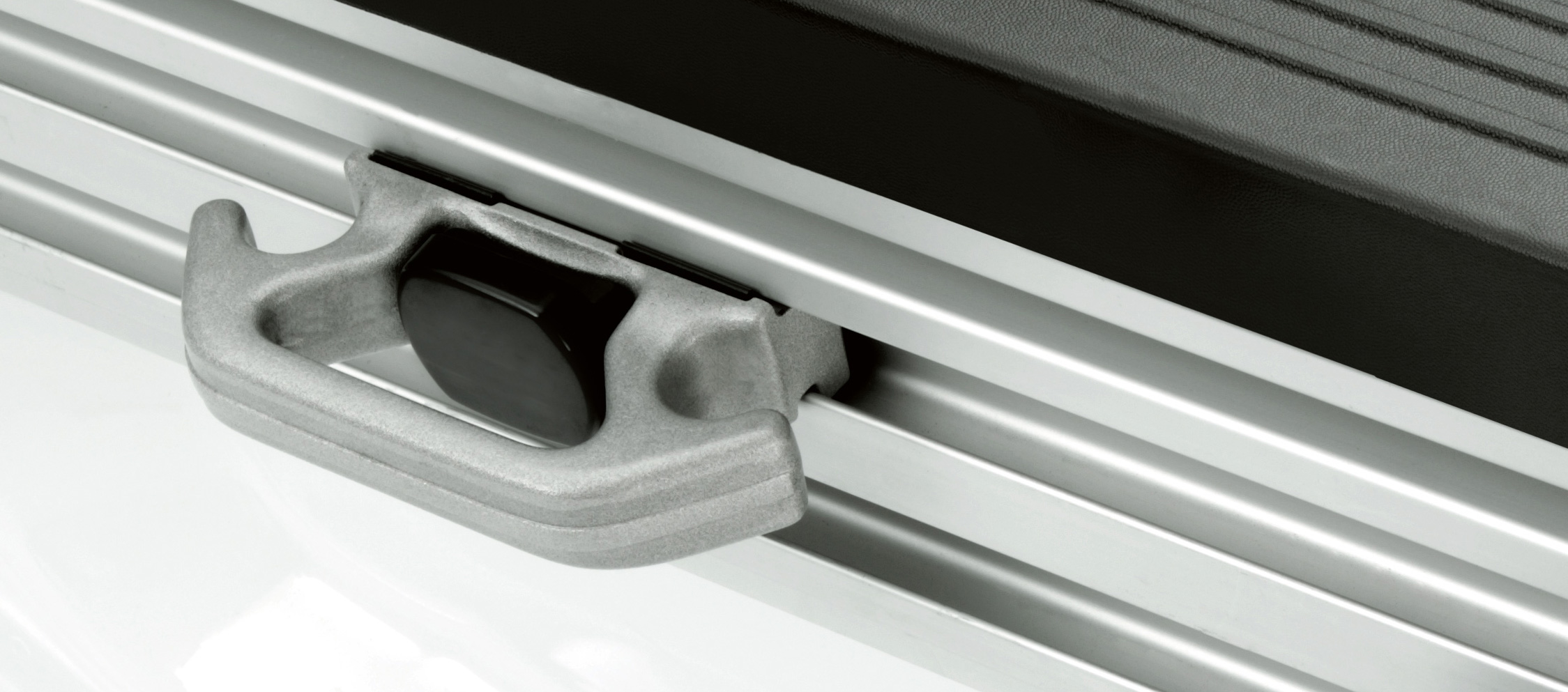 SIDE RAILS WITH CLEATS
Side Rails with Adjustable Cleats: We offer super strong lightweight aluminum side rails with cleats. The side rails have dual channels for amazing flexibility and easily adjustable cleats.
Front Header Bar: You can mount up to two cleats across the front of the box, a great way to secure 2 and 4 wheel vehicles.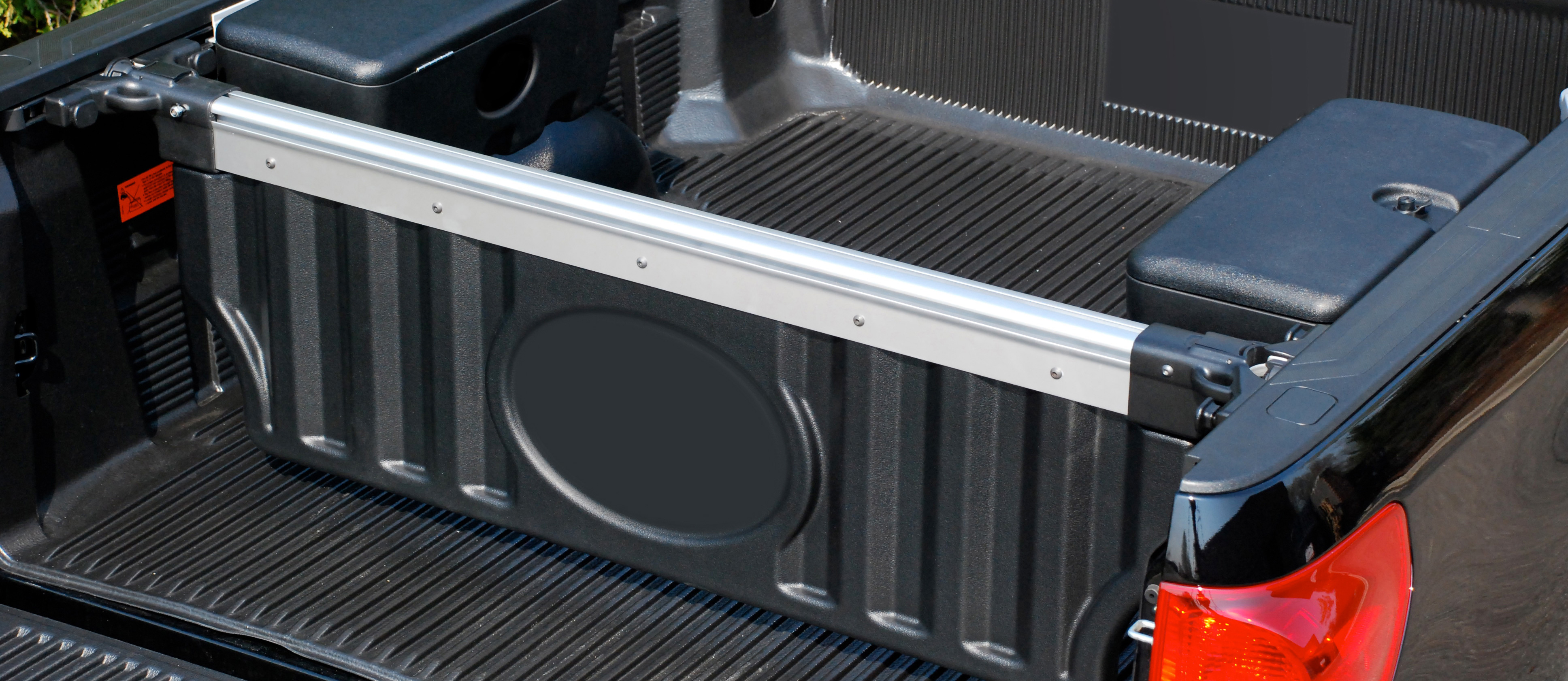 BED DIVIDERS & LOAD BARS
Bed Dividers: Composite construction dividers install and remove instantly, with a snug fit, securely locking to cleats. You can easily create individual load zones or barriers to keep cargo exactly where you want it.
Load Bars: With T-channels on all 4 sides you get unlimited loading and tie-down options.
LOCKABLE STORAGE BINS
Double-walled portable storage bins are water-tight and push-button lockable to protect equipment and investments.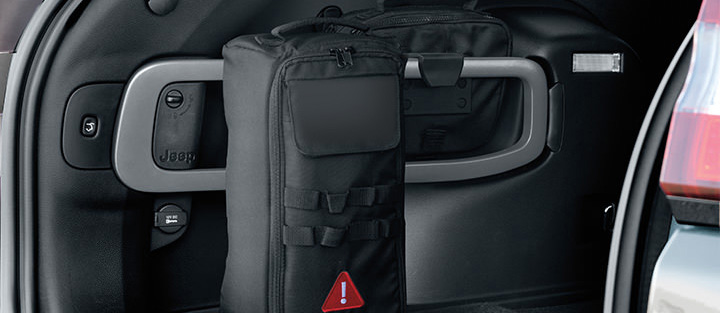 Interior
Allow us to come inside with you to add adjustable tie-down loops and storage options you never imagined possible. Everyone wants the flexibility to retain various cargo items inside, safe from the elements without worry.
We have innovative ideas that contract to utilize space and expand when you need compartments for storage.